CARI MORA
Thomas Harris
I was really excited about a new book from Harris. His best work is hypnotic and even books of his that others have disparaged, I have greatly enjoyed (though I would have loved to see an editor push him through one more reqrite of the climactic scene of Hannibal Rising). Much of this novel is fascinating and exciting. I could have done without the constant reminders of how attractice the main character is, but her background as a child soldier was gripping and tragic. The primary antagonist, Hans-Peter Schneider, was singular and repulsive in a particularly interesting way and there were all the elements of international crime to keep the plates spinning and the tension taut. As many have mentioned, however, it all feels a bit thinly sketched. I would have loved to see a lot more of this world. The inclusion of a chapter of Red Dragon at the end just made me want to re-read that immediately. The book is gorgeous but since Penguin is doubling down on publishing and promoting fascists and anti-Semites, I don't plan to throw money their way any time soon.
MAIGRET AND THE GOOD PEOPLE OF MONTPARNASSE
Georges Simenon
Penguin book, too, but as I found it on the shelf at the pub, I didn't hand any money to them. A particularly good shelf that day, where I had to choose between a few good choices. I am slowly acquainting myself with the Simenon catalogue, though I think there's something essentially Gallic missing from my sensibilities. I can appreciate Simenon without really liking him. Maybe — after listening to Andy Lawrence talk about them — I need to try some of the romans dur instead. I did enjoy the first part of the biography of the writer, but had to return it to the library when I changed countries again. Shall have to get back to that. I enjoyed this; Simenon's style is without artifice. I always learn from reading him.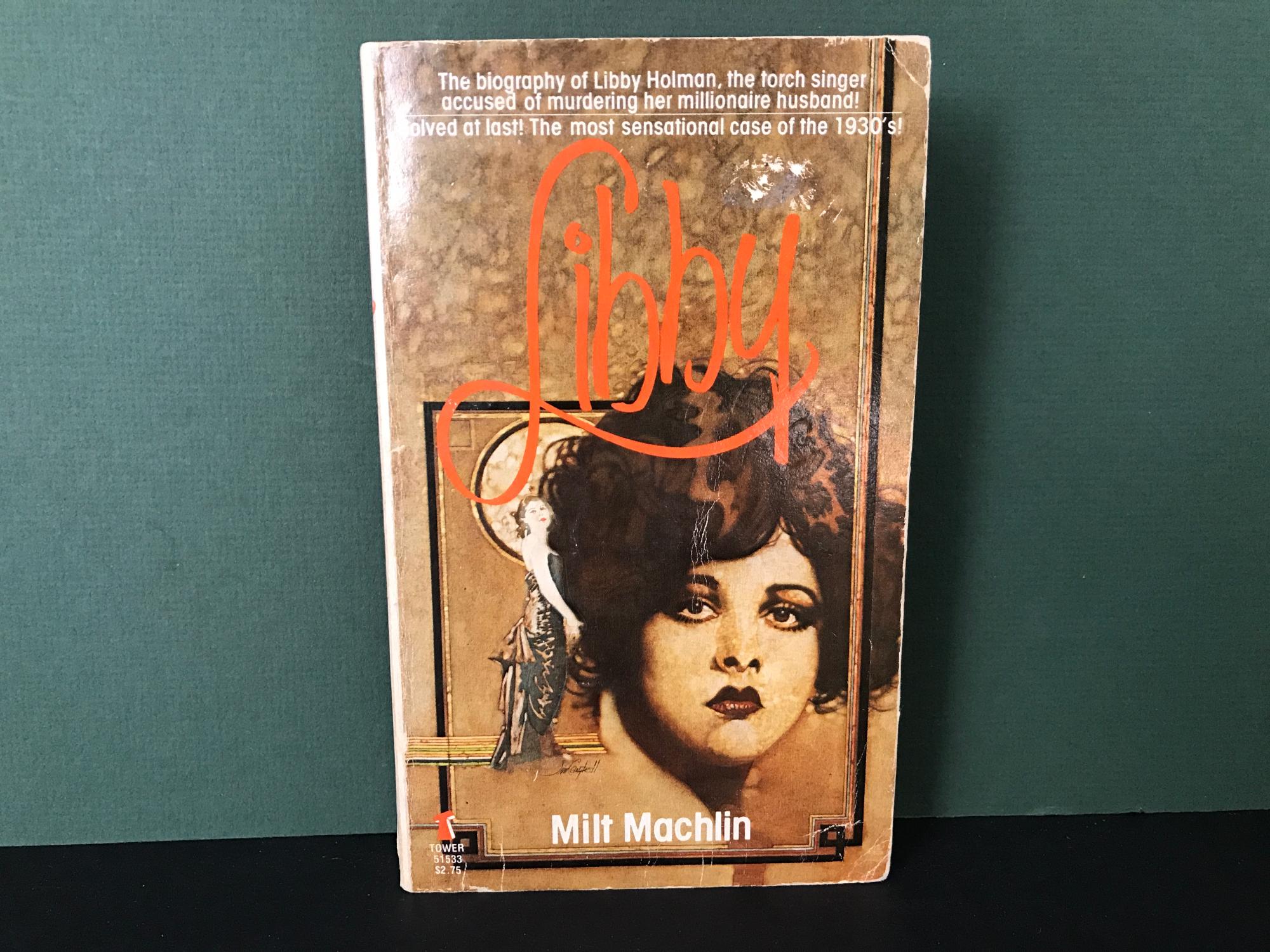 LIBBY
Milt Machlin
I have been obsessing on Libby Holman for a while now. The tragic torch singer inspired the theme song for LOVE IS A GRIFT and the film that we used in the music video. Holman was a huge star on stage, lived life to the fullest, but everything started to go wrong when she married the spoiled heir to a tobacco fortune. He shot himself but local prejudice and anti-Semitism led to Libby being charged with murder (despite her husband having a long history of suicidal tendencies and raging alcoholism). They finally give up on the trial, but from that day things seem to go south. She never quite gets her career back on track and people around her seem to die at an alarming rate — including her bizarre and needy later relationship, Montgomery Clift — and her own sad end. But she left her estate to Connecticut where its natural beauty can be shared by all. Kind of a trashy bio, but a quick read.
SYMPOSIUM
Muriel Spark
I can end on a high note: my god, Spark is a wonder. Is there anyone who can skewer quite so deftly as she? Who can whip together murder, Scots border ballads, eccentric relatives and snarky suburbanites with apparent effortlessness? Margaret worries she has the evil eye, Uncle Magnus has a purple tie, the painter would quite like to paint and not have dinner parties, the mother of the groom wants to give them a Monet even though she rather hates the bride and what's really up with the servant and his very expensive watch. This is the kind of book where all the unexpected pieces fit together so neatly that when you finish it, it is tempting to re-read it immediately to relish the pleasure of it all. Clever, but not in the way that people usually mean that. Delightful is a better word. Savagely so. Laugh out loud funny, too.